Dear community,
This year, we released Paper Beast, our exploration and adventure game in VR. During these 4 years of development, we pushed gaming into new territories, in term of universe, visual style, design and audio to give you an out-of-this-world experience.
We are so happy with the game reception.
We thank our players for their very positive feedback!! We invite all players to discover Paper Beast or give it a try with the demo.
Now we need YOU. Help us getting Paper Beast nominated in the best VR game of the year!
Please vote!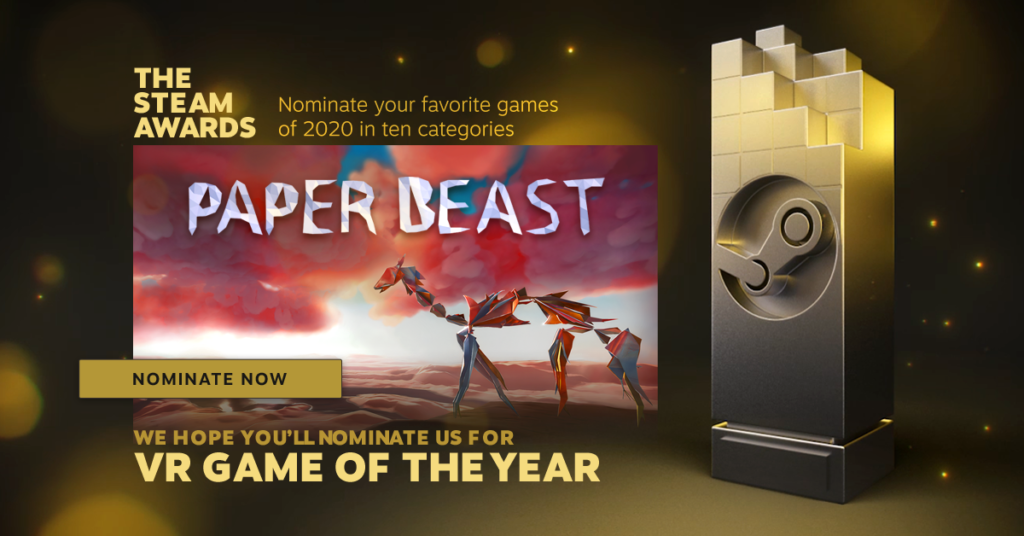 Also, you can enjoy a 30% off promotion on the VR version + a bundle with our award-winning OST!