Play Paper Beast for free during @PlayStation Play at Home!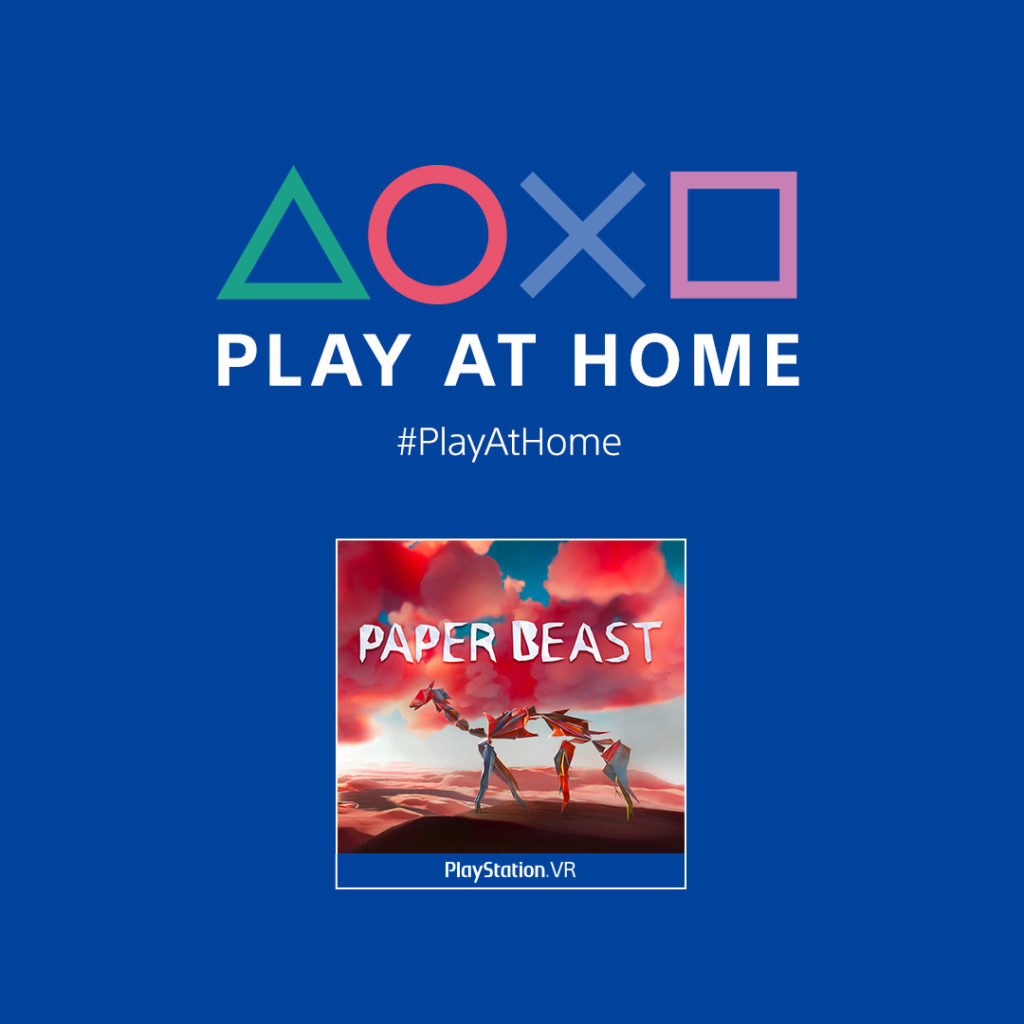 More info here: 10 games free download this Spring!
Dear community,
This year, we released Paper Beast, our exploration and adventure game in VR. During these 4 years of development, we pushed gaming into new territories, in term of universe, visual style, design and audio to give you an out-of-this-world experience.
We are so happy with the game reception.
We thank our players for their very positive feedback!! We invite all players to discover Paper Beast or give it a try with the demo.
Now we need YOU. Help us getting Paper Beast nominated in the best VR game of the year!
Please vote!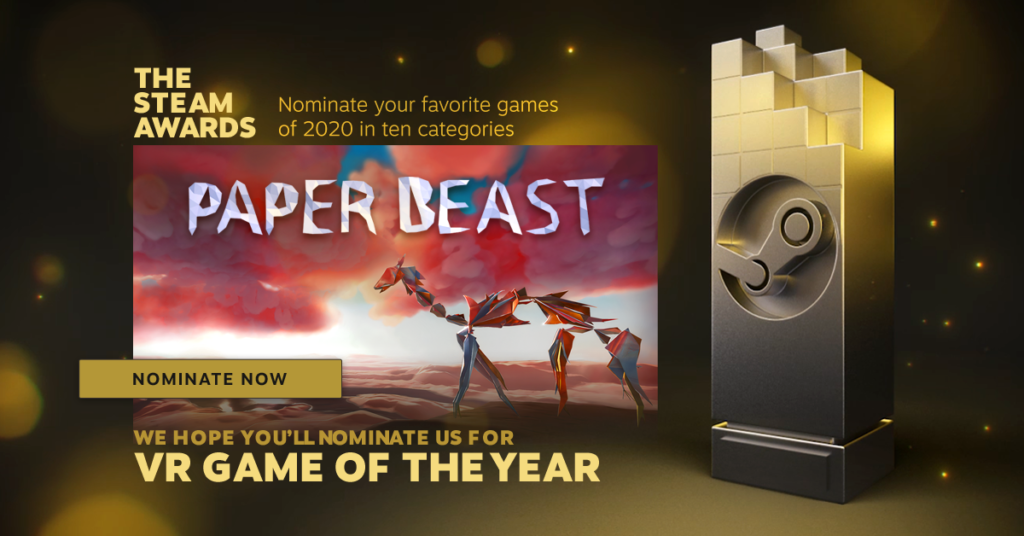 Also, you can enjoy a 30% off promotion on the VR version + a bundle with our award-winning OST!

From October 28th to November 22nd we had the chance to participate in Raindance Immersive festival.
The famous film festival also celebrates immersive creations, experiences and games in VR worlds.
Paper Beast was nominated in several categories, and we won these two awards: OUTSTANDING ACHIEVEMENT IN ART and OUTSTANDING ACHIEVEMENT IN AUDIO.
We were very happy and honored.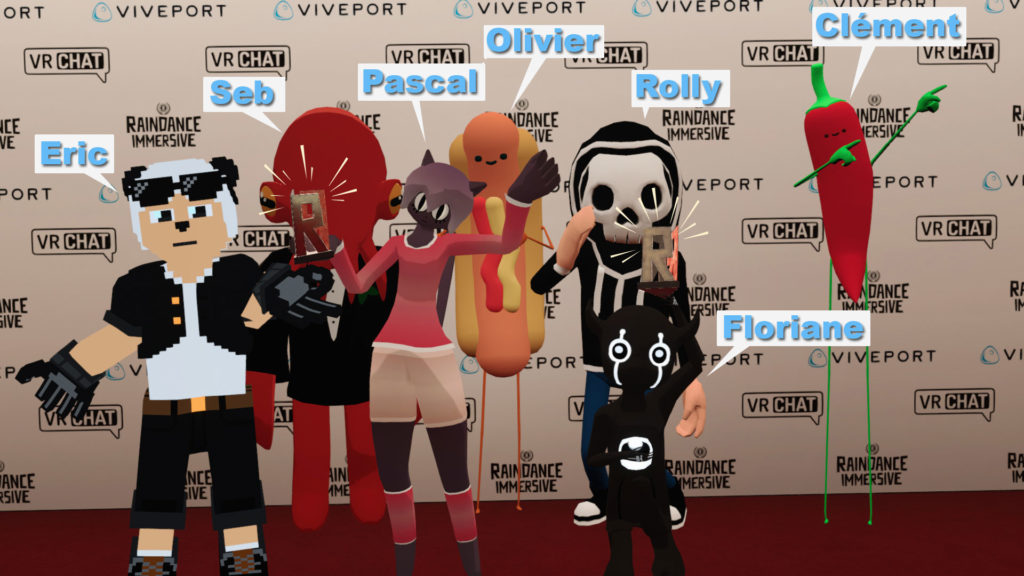 A special thanks to Maria from Raindance festival and Joe Hunting for the pictures.